REVISITING THE TURNKEY WinFast WS940 AI/DL/ML SUPERWORKSTATION FOR NVIDIA OMNIVERSE
The Leadtek WinFast WS940 SuperWorkstation is a versatile high-performance workstation suited to support the wide range of developmental activities associated with AL/DL/ML, data science, rendering and visual design in metaverse and NVIDIA Omniverse.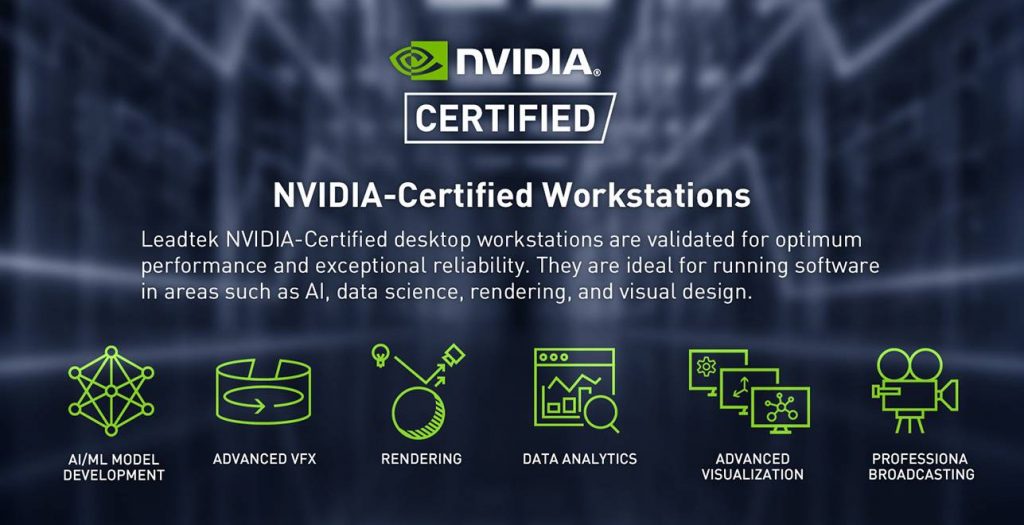 The system supports Omniverse Connectors for your favourite tools like Revit, Rhino, Maya, Unreal Engine and more, to interact with the 3D worlds. Choose your favourite bundling options to have immediate benefits for your projects.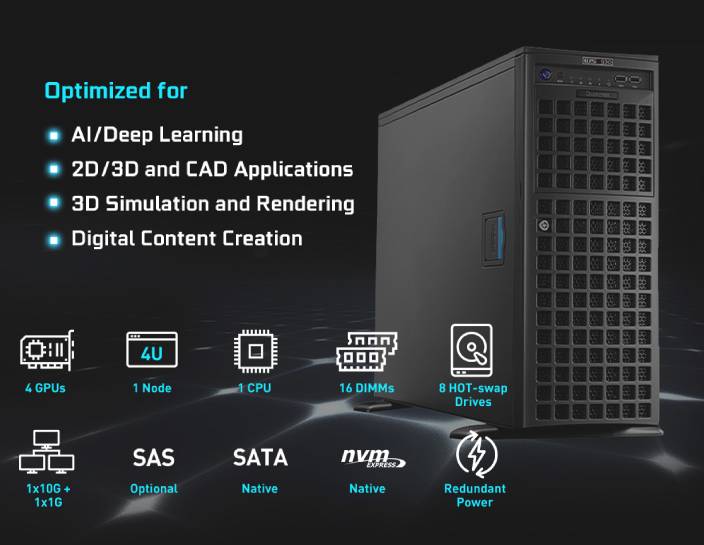 Leadtek WinFast WS940 c/w 4x RTX A6000
Includes:
1x Intel Xeon® W-3375 (38core/2.5GHz) support
16x 32GB DDR4 3200 ECC RDIMM
4x 3.84TB SATA3 Enterprise SSD (Hot-swap)
1x10GbE & 1x1GbE Ports
2200W Titanium Redundant (1+1) Power Supplies
4x NVIDIA RTX A6000 48 GB GDDR6 with ECC
2x NVLink Bridge 2-Slot
Leadtek RTX AI Software Pack
NVIDIA Certified Workstation
Warranty: 3 Years, 9 x 5 x Next Business Day
Key Features:
Factory Pre-installed RTX AI Software Toolkit
Auto-Installing for:

Operating System
GPU Drivers
CUDA Toolkit
cuDNN
NCCL

NVIDIA-DOCKER PACKAGE
NVIDIA DCGM
One-Click System Restore Function
Pre-loaded AI/DL/ML Frameworks optimised by NVIDIA NGC
(Minimum: 11 applications)
Support for:
NVIDIA GPU CLOUD (NGC)
NVIDIA CLARA IMAGING
NVIDIA RAPIDS
NVIDIA OMNIVERSE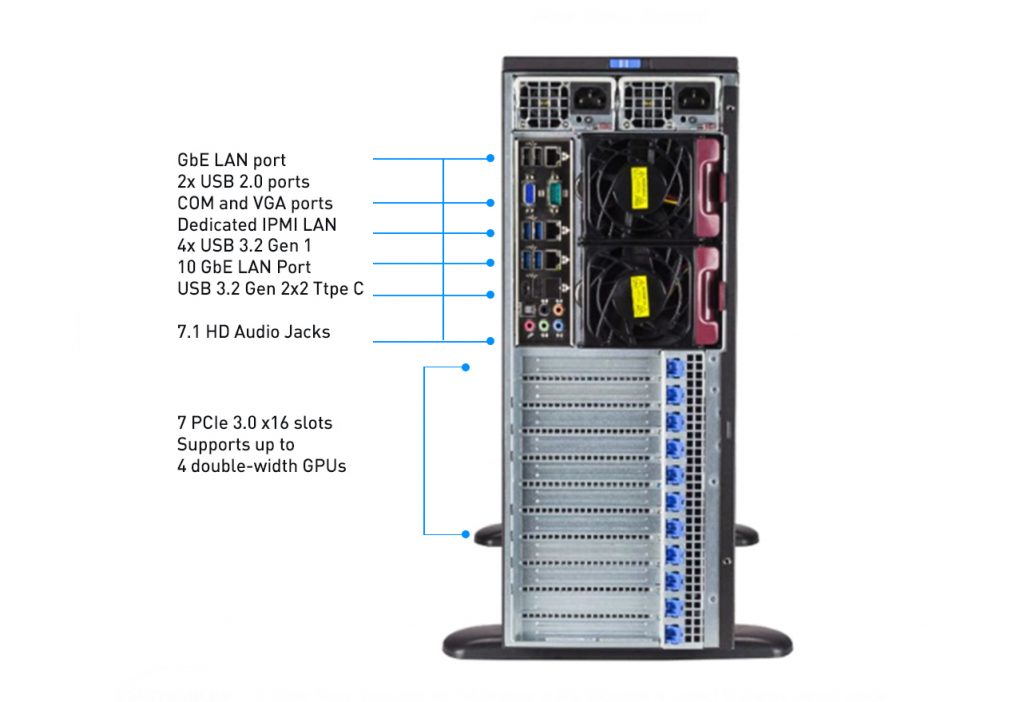 For more details and enquiries about NVIDIA Products, including NVIDIA Launchpad and NVIDIA AI Enterprise, please contact our sales team at: